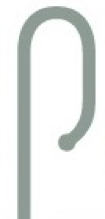 Shepard Capital Partners, LLC 
Shepard Capital Partners is a Florida based private equity firm focused on investment opportunities in the Southeastern United States. We invest in cashflow positive businesses where the primary constraint to growth is access to capital, and commercial real estate transactions which meet defined return characteristics.
Shepard Capital Partners employs a syndication approach to fund transactions through a network of qualified investors that desire the types of investment return profiles that the firm pursues. This allows investors to participate on a deal-by-deal basis and new investors to join as new deals come available.
Current Investments